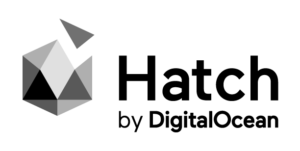 Our partnership with DigitialOcean grants access to their Hatch startup program for /Level 2 Startup Haven members. Here's what you should know about DigitalOcean and the Hatch Program:
Reliability
More than 100,000 developer teams worldwide trust DigitalOcean to support their business with a 99.99% uptime SLA for all services.
Predictable Pricing
Leave complex pricing structures behind. Always know what you'll pay per month with a flat, industry-leading pricing structure.
Prioritized Support
Don't wait in lengthy support queues and avoid risky downtime. Enjoy prioritized support as a Hatch startup.
Account Management
With a dedicated Hatch account manager, you'll be able to utilize infrastructure best practices and recommendations from your first workload until your 100th.
Security & Compliance
Keep your data protected. Our platform is certified on multiple international standards, including SOC 1Type II, SOC 2 Type II, ISO/IEC 27001, and PCI-DSS.
NOTE: You cannot use the Hatch credits for the mining of cryptocurrency (e.g. bitcoin mining). You can also not use the Hatch credits for programs that consume excessive network capacity, CPU cycles or disk IO. If you do, DigitalOcean may end your participation in the Hatch program. You may review the Hatch Terms of Service for more information.
DigitalOcean Hatch Program – /Level 2
$25,000 Cloud Infrastructure Credits
Prioritized Support
Product AMAs
Executive 1:1s & Office Hours
Exclusive Events and Training
* Note: The Hatch program is available to startups that have raised up to/including Series A.
How to redeem
Digital Ocean requires a verification letter from Startup Haven confirming your /Level 2 membership status. To get your letter, send an email to [email protected] with the subject line, "Hatch verification letter" You will need that letter before completing the Hatch application form.
Visit http://do.com/hatch
Click on the 'Apply now' button
Fill out the application and profile information
#TeamHatch will get back to you with all the next steps within 5-7 business days!