How Chapters Work

Startup Haven members run the gamut: from two gals in a garage to multi-exited founders, from angel investors to some of the largest and most prolific VCs in the country. Some founder and investor members have been participating in Startup Haven for more than a decade. All new members undergo a rigorous application and vetting process to ensure they meet a minimum set of requirements and are in alignment with the Startup Haven's mission and goals.

Since 2006, Startup Haven has operated Core chapters throughout North America.


How We Launch

Core Chapters

Core chapters operate in mature startup cities/regions with a significant number of startups (typically with hundreds, or even thousands, of startup companies.) Membership in Core chapters is exclusively for founders and investors who meet our Core membership requirements.

New startup founder members applying for "Core" membership must be working full time on a venture-scale company and must have achieved at least some early elements of progress.

New investor members applying for "Core" membership must attest that they are actively seeking their next venture-scale startup investment and are asked to provide a reference to one of their portfolio founders.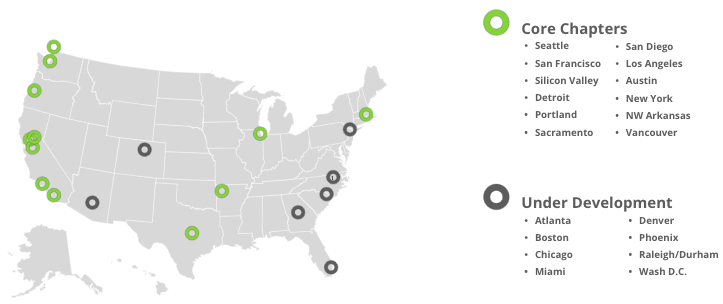 Communities of Stakeholders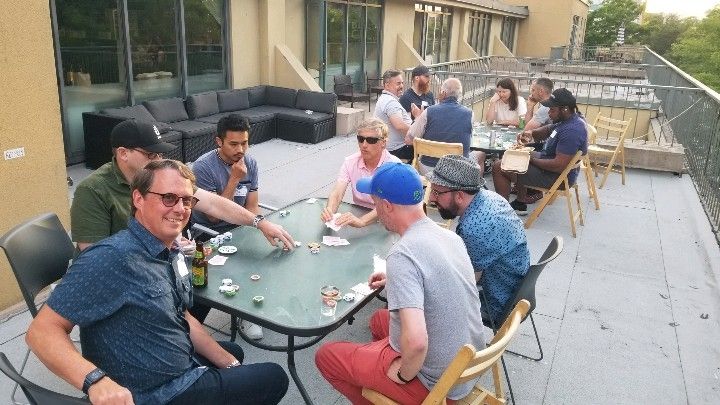 In 2022, Startup Haven launched an effort to support venture-scale entrepreneurship in smaller and burgeoning startup communities. While the number and scope of startups, founders and investors in these fledgling regions may not rival the likes of Silicon Valley and New York, the entrepreneurial spirit burns just as bright.

By engaging with the broader startup ecosystem and providing a focal point and resources for venture-scale entrepreneurship, we offer a platform for all stakeholders to accelerate the growth of their ecosystem.

Venture capital firms (deal flow, LPs)

Angel groups (deal flow, recruitment)

Local community leaders/organizers (budding entrepreneurs, exited founders, engaged investors)

Economic development agencies (rising tide, business growth, jobs, city 'reputation')

Corporate innovation partners (awareness, deal flow, recruiting)

University entrepreneurship programs (student opportunities, recruitment)

Service providers (legal, banking, financial services real estate)

Founders and investors who do not yet meat our Core membership requirements.

By engaging the broader startup community in these up-and-coming ecosystems, Startup Haven can help support existing community stakeholders as they grow the foundation of a more-vibrant venture-scale ecosystem.

Of course, founders and investors who meet Startup Haven's Core membership requirements may still join as a regular Core member and participate in all activities and benefits of a Core chapter. Core members may also engage with, and get help from, Core founder and investor members in other chapters and across the country.

Some current newer Chapters in smaller startup ecosystems include Portland, Sacramento and NW Arkansas. Other Chapters are in development.
APPENDIX: Startup Haven Full Profile